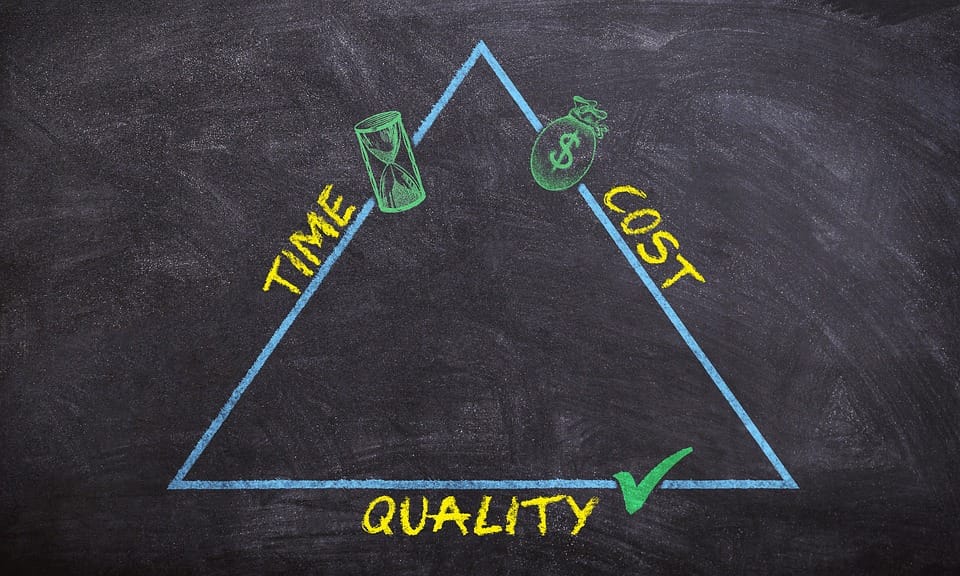 Can You Market Your Florida Business on a Minimal Budget?
Developing and marketing your small business website is a must for any Florida business. If you're a true small business, a mom and pop business or a self-funded entrepreneur, finding room in your budget for website services can seem challenging at best. But, allocating funds for website design and search engine optimization services should be on the top of your list of necessary operating costs. How do you know where to begin to find quality, affordable website services? If you choose incorrectly, how might it effect your expenditures and success going forward?
Bay Area Graphics & Marketing can help you to understand your options. We offer affordable website design and marketing services that will accommodate your business at every stage.
The Cost of Website Design Services in Tampa Bay
The cost of website design and the subsequent costs of website maintenance and marketing can fluctuate greatly from one firm to another. There are often very obvious reasons for the fluctuation. If you're like most small businesses, you must first understand how to find the right Florida website design company , one that is small business friendly.
"You Deserve to Get the Best Return on Your Marketing Dollars."
It can be extremely confusing for small business owners to  understand the ins and outs of web design and SEO.  Most do not know what they should look for, the questions they should ask and how to discern between the massive amounts of information provided online and by local website service providers. Small businesses are always searching for affordable web design and marketing firms in Tampa Bay and in Florida and there are many to choose from. Below are some quick tips on how to get the help you need to build and market your small business website, even on a minimal budget.
1. Do your research. Spending your money wisely doesn't mean saying yes to everyone who promises you the moon. Anyone who promises you a top ranking is just not being honest. Look for a company who follows Google's Best Practices and understands the importance of content, website health and functionality as it applies to visitor appeal and search engine ranking.
2. Web design and SEO pricing that seems affordable to some, may not be cost-effective or affordable for others. Know your budget, then, ask the company you are considering how they can work within your budget, and exactly what you can expect.
3. There are Florida web design and marketing firms who charge enormous fees for their services and yet they do not necessarily produce better results for their clients. Alternatively, the cheapest SEO and website design services may not have the longevity and stability that you want. Take your time, ask questions and be forthcoming with your answers, as well.
4. Understand that marketing your website to rank high on Google also means maintaining good health and functionality of your website. If your SEO firm cannot do both at a reasonable price, then you may wish to look elsewhere.
5. Social media marketing. Social media is important. How much time or money you allocate to it depends very much on your industry and your budget. Spending all of your money or time on Facebook and other social media platforms while ignoring the organic ranking of your website is always a bad idea. Using these platforms properly will get you more bang for your buck. Look for a company who combines services, such as SEO and Social Media Marketing as well as website maintenance. Not all firms have the experience to help you with each of these most needed services.
6. Work with a website design and marketing firm who isn't opposed to working together WITH you to market and promote your business. After all, it's YOUR business. How does this benefit you? One example: Many small business owners are contacted directly by companies who are selling paid directory listings. We have seen many businesses ruin their ranking simply because they were roped into paying for services that served no purpose at all, other than propping up the directory.  To avoid costly errors, your SEO firm should be agreeable to work together with you, to help you to determine where your money is best spent. Additionally, ask if your rep can teach you or your staff the proper way to update your sites or even how to engage properly on social media.
7. Once you begin looking for a Tampa website design and marketing firm to assist you, remember if the company you are considering is using paid ads it doesn't say much for their ability to get you ranked high organically. We would suggest moving away from these companies.
8. Maintain realistic expectations. Keep in mind that doing something is always better than doing nothing at all. If you have a very limited budget, discuss this with your website design & SEO firm. If they are truly small business friendly, they will be able to offer an affordable SEO package without contracts or strings attached.
9. Speaking of contracts. Avoid them. SEO contracts lock you into services that may or may not be beneficial. If your SEO firm is doing a great job, then you'll stay with them. We think it's just that simple.
10. Look to consolidate the tasks that you need the most into one service. In other words, avoid paying a web designer to maintain and update your website and an SEO & Marketing company to build your online business. Streamlining your services, get rid of services that are not producing results and put those funds into areas that give you the best return on your investment.
11. If you do not have a website, it is very important to understand the difference between a designer and an SEO specialist. Once you understand why, it will make sense to use a website designer who will optimize your site prior to launching. More often than not, we are optimizing websites that should have been optimized and were not. This is simply not cost effective.
Our Love for Small Businesses 
Bay Area Graphics & Marketing has been providing help for Florida Small Business owners since 2001! We have always had a heart for the Florida small business owner, and we continue to derive great pleasure from their success! Find out how we can help your small business succeed too!
Reach out to us below, or call 813-778-9548.
You can also direct message us and chat with us on Facebook.
Reach Out to Us
"You don't need to have a 100-person company to develop that idea."
Larry Page, co-founder of Google
Florida Small Businesses Website Design & Marketing Services. We Call Tampa Bay Home!