Website Maintenance for Florida Small Business Owners
Small business owners need to properly maintain their websites to ensure that they are running smoothly and remain functional. Search engine optimization tasks, social media management and web maintenance are very separate services requiring different tasks. We can combine our website maintenance service with SEO and social media management for one low price with no contracts.
Our focus since 2001 has been to provide small business owners with comprehensive website maintenance and SEO services at an affordable price. We've broken down those services for you below. Although separate, we combine them together for one low price. This eliminates complicated plan options. We understand small business owners need more flexibility and less complexity. That's why we offer a Pay as You Go SEO and Website Maintenance service.
WordPress Website Maintenance Services
If your site is running on this platform, it is very important to maintain your website so that it continues to run smoothly. Quarterly updates are standard in most website maintenance service plans, however, WordPress updates as well as Plugin updates can occur weekly, monthly and sometimes, daily. That's why we focus more on ensuring that your updates are made when the updates are released. It is simply good practice to perform WordPress updates promptly so that your site remains secure and functional.
General Website Maintenance
Regardless of the type site or platform your website is running on, we can help. All sites need general maintenance and updates, so just reach out to us and we'll be happy to provide you with the information or assistance you need.

Contact
us to learn more about how we maintain your site's functionality and 
health while providing website search engine optimization and marketing services that will give you a better return on your investment.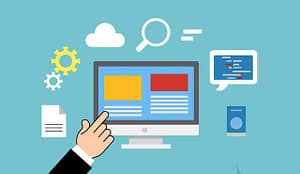 Search Engine Optimization, Social Media Management PLUS Website Maintenance
Website Maintenance – Website updates take care of the functionality and security of your website. Page speed for various devices is important and we include this check when maintaining your site.   A healthy site however, does aid in ensuring that you obtain the best ranking possible. It's important for consumers to understand the difference in services.
Website Optimization and social media marketing help you to achieve a higher ranking in a different manner. Website optimization generally includes optimizing page meta data, but, it requires much more than that. Maintaining proper internal structure and linking of key text and phrases, adding original and engaging content for your visitors, creating link juice from external sources such as blogs and general directory listings will give search engines what they recommend and consider part of their best practices. Checking for broken links and ensuring your sitemap is correct and submitted to the engines is another task we'll handle. Crawl errors, and even disavowing links from other spammy sites may be necessary.
There are a variety of SEO tasks that we will perform and they are frequently unique to our client's specific needs and industry. E-commerce and online shops for instance, differ from service industries. SEO  and website maintenance for Tampa Bay attorneys, physicians, carpet cleaning companies or A/C companies may require more local optimization than a client who sells one product to a targeted consumer. We work with highly competitive service industries in Tampa Bay and Florida. Law firms, physicians, A/C companies, automotive companies and carpet cleaning companies to mention a few. Customers who need maintenance and SEO services that produce local, organic ranking can save money by eliminating ads and striving for local, organic ranking.
Learn More:  Affordable SEO for Tampa Small Businesses
Social Media Management –  The search engines note your overall digital footprint, including your social media activity.  Marketing is all about numbers. Get in front of the locals you wish to reach by connecting with them! Depending on complex systems or ads that may not even help you reach the locals that are likely to use your services, could be a waste of money. Let us show you a better way.
Combine Three Services at One Affordable Price
The services we have covered are all very distinct areas of service. Each requires a variety of different tasks. Some businesses need more of one and less of another. Understanding this, our website maintenance and SEO service helps small business owners plan, budget accordingly and even save money. Offering comprehensive website maintenance services without complicated pricing or contracts is what we do best!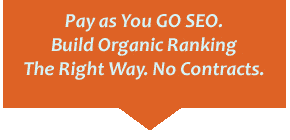 Learn More: Maintenance, SEO Pricing
We are small business friendly, focused on providing Florida small business owners with website services that render results. Our clients appreciate our affordable website design, SEO, maintenance and social media management services. Our plans and pricing help them to be consistent with the necessary tasks that lead to getting a better return on their investments.