When You Need Affordable Small Business Website Design & SEO Services in Florida,

We Deliver.
Bay Area Graphics & Marketing offers full service, affordable website design and small business SEO services. Since 2001, we've been providing small business website design, SEO and marketing services focused on optimization. This is extremely important, particularly if you want your site to rank well organically. This means reducing or eliminating the need for costly ads. Get off to a great start online with a fully optimized website that will stay with you for the long haul.   
What Happens Once Your Website Is Developed & Launched?
Once your site is developed, it's yours to do what you wish with. With some other affordable small business website solutions, you may find that this will NOT  be the case. It's unfortunate, but far too many have chosen the wrong small business website design solutions and had to start the process over in order to obtain the results they deserved. If you want full control over your website, it's content and the ability to make choices such as switching hosting companies without losing the content you've developed, reach out to us. If you're unsure about why you need to be careful when choosing small business website design services in Florida, don't hesitate to ask us what to look for. We want small business owners to make informed decisions, every time. 
You'll have the freedom to maintain your website it in-house (DIY) via WordPress platform or, you can opt for our "Pay as You Go" SEO & Website Maintenance Services  or, choose to do both. If you want a website that looks great and ranks well, if you are longing for professional and personalized service, let us earn your business. Discover why we're a top-rated Tampa website design and SEO  since 2001! 
Let Us Help You Get a Return on Your Investment.
Small Business Website Designers Tampa, Florida
Bay Area Graphics & Marketing has been providing affordable website design and WordPress Web Design Services in Florida since 2001. We focus on the individual needs of our clients with an overall higher level of customer service.  Do away with DIY web design, overpriced website design service and being locked into services that demand your micro-management. Learn more about our approach and how our website services have helped many small business owners in Florida get a better return on their investment. Feel confident in the services you're receiving and that we're earning your business! Longevity and the stability of your Tampa Website Design & SEO Company speaks volumes. Whether you're a new small business or an existing business looking for website design and SEO services, remember you should NOT have to pay exorbitant prices to obtain small business website design and marketing services in Tampa Bay.
Looking for a website design quote?
Call: 813-778-9548 or email us for a prompt response.
Affordable Small Business SEO 
Our "Pay as You Go" search engine optimization services serve to help you to be consistent with your SEO .  Doing the right thing, consistently, will help your website rank higher. We offer the choice for you to combine services, such as website maintenance with your SEO and social media marketing. Similar to our affordable web design services our website marketing service comes with a commitment to providing you with a higher level of personalized service. If you're looking for dependable, affordable SEO services in Tampa Bay or Florida, reach out to us, we're here to help you. Remember, we require no restrictive contracts or commitments so you can feel comfortable knowing that we're doing our job. 
Get a Quote for Search Engine Optimization Services
Call (813) 778-9548 or email us.
"Your website will be built for you (no web builders) and tailored to your specific needs.  No hidden monthly fees, no worrying about having to do it yourself, pay one affordable price. Once your site is built, you can opt to maintain and update your new site or use our Pay as You Go SEO Service. Enjoy personalized, prompt customer service and dependable web solutions that work for the long term. Who doesn't want that?"
Our website design services provide you with something many do not, and that is thorough optimization of your website upon launching. This may be confusing to the average person, but in short, we make sure that your website adheres to Google's Best Practices. Not all Tampa website designers are putting this crucial part of development at the forefront of their web design services.  We are a local Tampa, Florida website design company  offering Florida businesses  professionally designed websites, excellent customer service at an affordable price. For under $1,000 you can obtain custom website design services and start promoting your business competitively online. Take a look at our basic website packages or contact us for a website design quote .
Choose Website Design Services That Suit Your Needs
Our
website design packages
and services begin with a 6 Page Website Start Up Package.
Remember, we do all of the work for you
. You can choose to add features and services such as
content development
to any package.  If you need an E-commerce website please contact us for a custom quote. We do not charge monthly fees, and we don't use web builders like some of the DIY (do it yourself) web design companies. Bay Area Graphics & Marketing provides a higher level of customer service, tailored to your unique needs, but at an affordable price. 
Call us to obtain a website analysis and pricing information. When you need affordable website design services with a company who will be here when and if you need additional support, consider Bay Area Graphics & Marketing.  It's as easy as 1,2,3.
For more information about our fully optimized website design services and packages call at (813) 778-9548 or email us 24/7.

6 Page Start Up – Perfect Web Design Package for Tampa & Florida Small Businesses – Starts at under $1000. *All of our web packages can be tailored to accommodate your specific needs.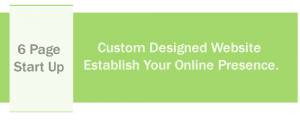 12 Page  Start Up + – Our Most Popular Website Design Package, Increased Visibility, Content Assistance –
Get a Quote

24 Pages "The Works Plus+" 24 Pages of Rich Content for Maximum Visibility, Awesome for Your Budget.
Get a Quote


E-commerce Websites and Shopping Cart Solutions. Combine with any Custom Web Design Package.
Get a Quote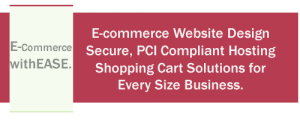 View our website design package and pricing details. 
Affordable Search Engine Optimization Services
As Florida Small Business SEO experts and content providers, we ensure that every website we develop is highly optimized following
Google's Best Practices
.  Why does this matter? Launching a website that is fully optimized gets you off to a great start on the Search Engines.
Once Your Website is Launched?

Once your website is launched, SEO is something small business owners should budget and prepare for. Website maintenance service keeps your site functional and website marketing must be done consistently to be competitive. For many small business owners, the thoughts of hiring a Florida SEO expert may seem impossible. Our  Pay as You Go SEO services  makes services attainable and  affordable, thus allows you to achieve your goals.


Call: 813-778-9548 or Inquire Online. 
Local Florida Website Design & Marketing Firm Full Service Small Business Website Design E-Commerce & Shopping Cart Site Development Website Maintenance SEO & Marketing Social Media Management


Website & WordPress

Troubleshooting

Graphic Design Services

Get a Quote. (813) 778-9548 or Email Us.


Small Business Website & SEO Services, Easy as 1, 2, 3.

SEO for Florida Small Businesses Geared Towards Organic Ranking

We can't stress enough the importance of optimizing your website before launching, and then, being consistent with your SEO and website maintenance. To promote your brand and rank high organically on Google and other search engines, consistent website optimization is crucial. Small businesses must remain committed to search engine optimization and website marketing, as well as website maintenance and other web related tasks.  Social media marketing is also time consuming and must be done right. We combine these services in our Pay as You go SEO service.  One low price for website services that cover most of the tasks you need most without forcing you into contracts which are off-putting to many small biz owners. 

If your current website is not ranking well and you're in need of local Florida SEO services please contact us. We do not outsource our search engine optimization services, offer affordable web design and we are Tampa SEO experts who will get your site ranking.  Saving small business owners in Florida money, while providing you with quality website design and SEO services is what we do best.
Wondering if Our SEO Services are right for Your Small Business?
Our affordable SEO services are perfect for busy Florida business owners and entrepreneurs. We provide SEO and web design for attorneys, physicians and dentists, service providers such a carpet cleaning companies, housekeepers, appliance and AC companies. We design and market e-commerce sites, and we're never too busy for your mom and pop business. Remember, our Search Engine Optimization services are geared towards organic ranking only. We also offer social media and direct online marketing services that are effective and targeted without the ads.  Learn more about our website design services and Tampa search engine optimization  by giving us a call today. We'll answer any questions you may have and provide you with a no-hassle quote.  Maintain your ongoing optimization and marketing tasks, plus get help with your website updates, website maintenance or WordPress troubleshooting, at a fraction of the cost of other SEO or web design firms.  
For more information and pricing  for our Pay as You Go Search Engine Optimization and Marketing services, click here or contact us at (813) 778-9548.

What do Our Clients Think About Our Website Design and Marketing Services?
Your business means the world to us, and we're not afraid to earn it.
Our clients all have one thing in common and that is the value and high level of customer service each receives. Whether yours is a large company or a small business, we think you'll be pleased with our  affordable web development an SEO services. Find us on Google Business (@tampawebsiteservices) or visit us on Facebook and find out what our clients are saying about us!