Website Design Packages & Services
Bay Area Graphics & Marketing offers 4 basic website design packages for Florida small business owners. Each package can be tailored to your specific needs. Our websites are professionally designed by us using your content, images and logos or we can provide content development services at an affordable price. Each package comes with content development assistance, meaning, we ensure that your copy and content is thoroughly optimized to your desired specifications and according to Google's Best Practices.  Already know which package might work best for you? Call (813) 778-9548 or Click to Contact Us.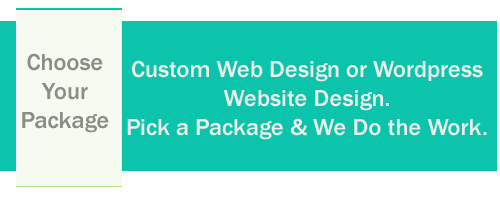 Take a look at what each of our website design packages include. Remember, we will work with you to tailor your site exactly as you want it, so features can be added to any of our main packages.  We are here to serve your website development needs– Just let us know how we can help!
6 Page Custom Built Website
Choice of CMS or Static Site
Keyword Rich Optimization of  Your Content
Your Photos, Logos, Images
Website Submission
Social Media Integration/ Up to 3 Accounts
Optimized for search engines prior to launching
1 Week Guarantee*

12 Page Start Up +
Choice of CMS or Static Site
Keyword Rich Copywriting Assistance
Your Photos, Logos, Images Website Submission
Much More Optimization & Content Integration Options
Social Media Integration Facebook/Twitter/ Google+ Integration
Set up External Google Blogger or WP Blog
1 Free Blog Post for Back-link purposes
Set Up Webmaster Tools & Analytics & Tracking
Up to 1 Hour Post Launch Consultation or WordPress Training
 24 Page The Works+
All of the Features of Our 12 Page Start Up+ Package PLUS
Unlimited Copywriting Assistance  & Content Optimization
Contact Form / Map Integration
Social Media Integration/ Up to Five Accounts
Graphics Package – Can Include
A Splash of Flash (although we do not recommend it)
Custom Graphics or Sliders, Video, Photos or Other Multimedia  Features
Your Choice of External Blog, WP or Blogger for SEO PLUS
2 Additional Basic Directory Set Up
(i.e., Merchant Circle, Manta, LinkedIn,
Pinterest or Directory of Your Choice.
Free "basic" updates for 1 Month
E-Commerce Website Design Service
Start with any of the Above Packages
Tell Us the Number of Products You'll Need
Add Your Choice of E-commerce Related Features and Integration Such as Woo-commerce, Paypal or other
Merchant Services Integration
We'll optimize Your Products and Product Images Properly
If you are in need of an e-commerce website, please contact us for a comprehensive quote. If you need an e-commerce website re-design or website maintenance for your e-commerce  or other CMS or static website, we can help. Affordable services that won't break the bank are just one call away.