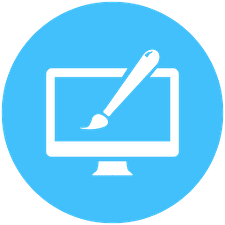 Website Redesigns
If you need to update or re-design your current website it is important that  you are careful about your strategy. Deleting pages, or getting rid of old content on your website can cause more harm than good. We understand how to re-design a website properly without negatively affecting your search engine ranking, giving you the website makeover you want and at a price you can live with.
Get a Quote
Mobile Ready Websites and Responsive Design Updates
What type of website redesign are you looking for? Maybe you just need to update your site, or perhaps you really are ready for a complete overhaul of your small business website. If you need to make your current website mobile ready or "responsive" call us for no hassle phone consult at (813) 778-9548. We would be happy to provide you with our recommendations or, to accommodate your specific needs. We understand small business "budgets" and can offer affordable mobile website solutions and marketing that won't break the bank.
Learn More About Our Web Updating and Maintenance Services

Obtaining Affordable Website Design Services for Your Florida Business is as Easy as 1, 2, 3.
Bay Area Graphics & Marketing is a Florida Website Design Company.
Custom, affordable website design services and SEO services since 2001.