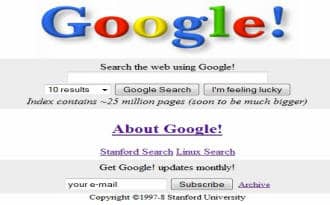 Featured Image Above: Google 1998 (My, how things change!)
Google Best Practices Updates for 2016
It's something that we perhaps knew just made common sense , but Google is now recommending a few things that we've been doing all along.  It's important for webmasters to follow Google's Best Practices, but it never hurts to be mindful of what is helpful to a website's visitor. Going the extra step for our clients, often means utilizing common sense practices.
Although most of Google's recommendations for best practices have remained the same, changes in their documentation makes it very clear on the importance of developing a website that is useful to the user, rather than concentrating on what the search engines want. The 2016 updates clearly indicate that spammy sites, or sites that are using anything other than honest techniques with regards to development and  SEO will be frowned upon, meaning penalized. As a web developer  and search engine optimization specialist, I can honestly say thank you for that.
Here are just a few of the changes Google has made. We've put an "X" by the things we've been doing for our clients for years.
Here's what Google Says Now About Sitemaps: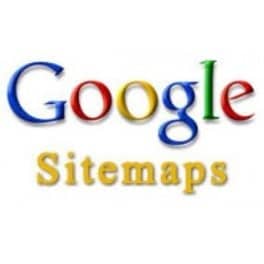 Put an HTML site map page on your site, and use an XML Sitemap
Sitemaps & Human-Readable Sitemap – What this means is that Google is recommending not just a sitemap for Google to crawl, but also a separate sitemap  for your visitors.
Provide a sitemap file with links that point to the important pages on you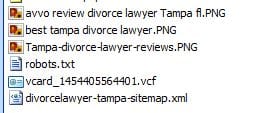 r site. Also provide a page with a human-readable list of links to these pages (sometimes called a site index or site map page).
X – Offer a site map that your users can access that includes  links that point to the important parts of their website. If the site map has an extraordinarily large number of links, you may want to break the site map into multiple pages.
Here's what Google says about Image Files 2016:
Google previously warned against including text in images and instead to make use of the ALT tag. This was true especially if you were expecting it to be read by crawler.
Here is Google's Old Recommendation:
Try to use text instead of images to display important names, content, or links. The Google crawler doesn't recognize text contained in images. If you must use images for textual content, consider using the ALT attribute to include a few words of descriptive text.
Here is Google's New Recommendation for Image Files:
X – Try to use text versus images to display important names, content, or links. If you are using images for textual content, always use the alt attribute to include a few words of descriptive text. This is a fairly significant change for Google.
<Title> and ALT Attributes
X – Another change is minor, but says a lot. Google is now including the word "specific" in this section. Ensure that your title elements and alt attributes are descriptive, specific, and accurate.
Creating Fresh, Unique Content for Your Website
When it comes to search engine optimization to obtain high organic ranking and providing a unique experience for website users, we have always stood by the premise that "Content is King." We've been developing fresh content for clients from nearly every industry for close to two decades. But remember, it's not only well written content that pleases the search engines and your visitors, it's the structure and technical aspects of the content. At any rate, it's proven that "content" has been and likely still is the number one contributing factor that helps our client's websites rank higher, while promoting interest for users.
Want to learn more about Google's Best Practices? Visit https://googlewebmastercentral.blogspot.com.
Learn more about our small business website design services or our affordable search engine optimization services. As always, feel free to reach out to us with any questions or requests you may have by calling (813) 778-9548 or contact us online.